Public Forum Moderator
Posts: 360
Joined: Mon Apr 18, 2005 1:57 pm
Location: GTR
Contact:
Well, 4 years ago today marks the beginning of the end of a legend in the Bicycle Industry... It was 4 years ago today that Jim Miele (my Step Father), the creator of the original Miele Bicycle had a Stroke in his retail store in Concord, Ontario... There were a couple customers with him at the time, they helped him to a chair and called an Ambulance for him, he had lost all use of his left side...
Being the stubborn person that he was, he called to cancel the Ambulance and called my Mother who in turn called me... While on the way to his store from Brampton I called the Ambulance to make sure they were attending! Upon my arrival the Ambulance was there, they were just waiting for Fire to arrive to assist getting him down stairs...
Boy, this is harder to type than I thought...
Anyhoo, when my Mother and I went to visit him in the Hospital that evening, he somehow knew we would soon be attending his Funeral... He told us that if he was not going to come out 100% operational, he did not want to come out, so that made the DNR order much easier to sign for my Mother when the time came...
Over the 21 days he was in Hospital he gradually went down hill, finally passing away on January 12, 2003 with my Mother by his side... I just could not stay there with him... I left about an hour before he passed, I just knew he was on his way out... I don't know if it's the same at all Funerals, but it was like I was in another World, like it was not really happening.
Here's a little write up that Pedal Magazine did...
Pedal Magazine wrote:The Canadian cycling community has lost Jim Miele, most famous for Miele bicycles, who passed away on January 12, 2003.

Born in Casino, Italy, Miele came to Canada with his family when he was six years old. His love of bicycle racing began at a young age under the guidance of his father, also a cyclist. Jim went on to be educated and work as an engineer in Toronto. Later, he returned to bicycles and with his father began the International Bicycle stores.

Inspired by Italian-made bikes imported into Canada, Miele began building his own frames. He sponsored the well-known Catena and Miele cycling teams and also introduced the weekday and weekend criterium series to Toronto.

Miele was instrumental in bringing the famous Carlsberg Grand Prix series to the streets of Toronto. In the early '90s, with an upsurge in mass-made bikes and weakened demand for companies such as Jim's, he returned to retail, operating various stores such as Peel Cycle and and the Bike Factory. Jim Miele has many long-time customers and friends who will always remember his stores, frames, teams and races. Miele is survived by his wife, Valerie, and stepson, Wayne.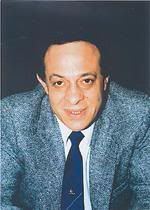 For the first six months or so after his passing I had dreams, well nightmares about Jim... When I told my Mother about them, they sent chills through her, they were that bad! I finally got the nerve up the revisit his grave site, asking him to tone it down a bit on the nightmares... Since that time I only had a couple other dreams, and they were fairly pleasant, it's been quite some time since he's been in my dreams. Christmas was not the same for the first few years, but things are better now.
Edit... Just had to correct one spelling error...
Last edited by
Respond Wayne
on Sun Dec 24, 2006 11:31 am, edited 1 time in total.
LIVE IN THE PEEL REGION AREA?
VOLUNTEERS WANTED!
>>> RSAR.CA <<<
***FREE Standard First Aid & Level "C" CPR Courses Offered To New Members***
(A minimum commitment to the group will be required before certificates are issued)
---
Rookie Member
Posts: 1
Joined: Wed Oct 12, 2005 3:43 pm
Location: Calgary
Contact:
Happy Holidays to you and your family Wayne!
---
Lord of the Poobahs
Posts: 1015
Joined: Tue Mar 26, 2002 1:01 am
Location: London, Ontario
Contact:
Here's thinking of you Wayne and your step father...
---
Wayne,

I certainly feel for you. Anytime someone close to you passes away it's bad but - I can't help but think if it's associated with Christmas....it's that much worse.

I was just thinking yesterday (.....and today), about Motor Veh Accident/Fatals that I've been to over the years......at this time of year.......sad.

I guess all you can do is think of the good times and be there for your Mom....time does ease the situation.
---
Public Forum Moderator
Posts: 360
Joined: Mon Apr 18, 2005 1:57 pm
Location: GTR
Contact:
Thanks guys... Yea, I really feel for people who loose their loved ones during the Holidays, it seems to amplify the loss... Actually, one of my coworkers lost his Dad a year ago yesterday after a long battle with Cancer. He seemed to be doing okay, but told me his Mom is taking it pretty hard.
LIVE IN THE PEEL REGION AREA?
VOLUNTEERS WANTED!
>>> RSAR.CA <<<
***FREE Standard First Aid & Level "C" CPR Courses Offered To New Members***
(A minimum commitment to the group will be required before certificates are issued)
---
My thoughts are with ya Wayne.

I hope you are able to have a Happy and Safe Holiday season.

Coke
---
Site Admin
Posts: 6029
Joined: Mon Mar 19, 2001 1:01 am
Location: Canada
Contact:
Sorry to hear about that Wayne! Make sure ma is looked after this holiday season!

CO
---
Rookie Member
Posts: 0
Joined: Sun Aug 25, 2013 3:47 pm
Contact:
Hi Wayne,

A few years ago I was given a very old bicyle. It had not been used in a very very long time. It is a Miele bike
that has a Rosin decal on the tube. I completely refurbished the bike down to a brass badge on the front column
and had a replacement Rosin decal designed and manufactured. I did not meet your father but two of my sons worked
at Re My Sports that is now named Via Ciclante. I met your aunt when Andrew and JP lost their father. They told me
about your father's work and what he had achieved. The Miele bike was competely stripped and painted. Andrew was
able to find some vintage Miele decals. So everthing is original. The Rosin decal was a mystery but Andrew and JP
suggested that the bike may have been tooled by Rosin in Italy to reduce weight. It is very light for a bike of that era and
may have been used on one of your father's racing teams.

All the very best in your work. Read Psalm 139 that shows wherever we are, when we call upon
Him, the Lord is near. There is no place in our expereince that is removed from His power to transform our lives. I have
found this portion of God's Word contains such powerful encouragement to help grapple with how our fathers, someone so foundational to our existence, is gone. I have lost my father. How wonderful that eternal life is availbale
for us to enter and enjoy now.

warmest,
Bruce Carlson

PS I am a neighbour of JP and Andrew. If you are at Via Ciclante I live nearby and would be happy to
meet you.
---
Public Forum Moderator
Posts: 360
Joined: Mon Apr 18, 2005 1:57 pm
Location: GTR
Contact:
Hi Bruce,
Thank you for your kind words.
I can recall Jim assembling a few different brands of bicycles in addition to his Miele brand at his Mississauga Factory, one of them being the McKinley Mountain Bike. Maybe the Rossin decal was added by a previous owner? Every now and then I'll see an original Miele Bicycle on the street, they always look well kept... the odd time I'll chat with the owner and they are always pleased with the solidly built bike. Renzo was a great guy, I have fond memories of Jim borrowing his old Volvo Wagon back when he was winding down his International Cycle stores as the Mississauga Factory was being built... it has been a few years since I last saw Mirna... JP & Andrew on the other hand I try to visit each time our Volunteer Group assists with events in Streetsville.
The company that currently uses the Miele name actually created a vintage style anniversary Road Bike this year, with the assistance of my Mother and I the "Vincenzo" name was chosen for it... We also provided accurate information on the history of Miele after the Miele brand Manager contacted me through this very forum! I managed to dig up some old videos that were cleaned up and put on DVD... >>>
HERE
<<< is one with Jim in it.
Cheers!
LIVE IN THE PEEL REGION AREA?
VOLUNTEERS WANTED!
>>> RSAR.CA <<<
***FREE Standard First Aid & Level "C" CPR Courses Offered To New Members***
(A minimum commitment to the group will be required before certificates are issued)
---
---
Users browsing this forum: No registered users and 1 guest