I contacted the Queen personally. Here is her response:
When things get bad, I take comfort in knowing they could always be worse.
When things get worse, I take comfort in knowing they can only get better.
---
Grand Poobah
Posts: 963
Joined: Sun Oct 12, 2003 11:56 pm
Contact: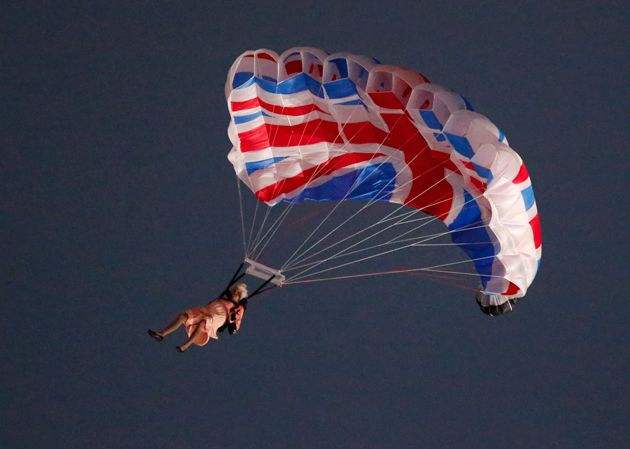 An error does not become truth by reason of multiplied propagation, nor does truth become error because nobody sees it.
-Mahatma Gandhi
---
Seasoned Member
Posts: 364
Joined: Tue Jul 12, 2005 2:31 pm
Location: Eastern Ontario
Contact:
CBR600F4i wrote:Great first post. This should be interesting.
LOL.....guess he must of found out why he got his clearance revoked......dummy....
---
Well... there might be a mistake.

Back in 80's I spent a few years in the 'Forces.
At one point my "job" required a new or upgraded security clearance...
I couldn't start "the job" until said clearance had been authorized....
I had to sit through a interview and I assumed while waiting there was some sort of investigation being done.
One day I get called in to "clear up" some issues with my interview..
They seemed to be overly concerned with information related to my dear old dad's background.

"You said your father was born in Berlin...?"
"Yes, that's right..."
"East or West?"
"Pardon me?"
"You're father, was he born in East or West Berlin?"
"Uhhhh... He was born in1934".
"Yes, but where exactly?"
"Seriously..?"
"Yes... we can't proceed until we get clear up these details".
"My dad was born in 1934... You guys should read a book or something... This is weird"
"So you're not sure...?"
"I'm not sure about this whole thing now...lol. AFAIK there was no East/West in 1934"

Anyway... interview ended and a couple weeks later my clearance was upgraded for the new gig.
I never saw that interview guy ever again though...
Admit nothing.
Deny everything.
Make counter accusations...
---
"I'm not sure about this whole thing now...lol. AFAIK there was no East/West

Berlin

in 1934"
Sure there was. Just like there is > East/West Vancouver.
/sarcasm.
... For the Grammar Police, get off my back, I wasn't born here.
---
---
Users browsing this forum: No registered users and 1 guest